Digital technologies are revolutionizing the world of dentistry, offering dentists and dental technicians completely new processes and protocols that have a very strong impact on their work. DSS acts as the starting point of the digital dentistry workflow, facilitating direct interaction with open CAD / CAM systems
The DSS project was developed by a team of experts specializing in clinical, technical and digital environments, with the goal of creating a full-featured software for the dental industry, focused on both aesthetic and functional properties The idea of the project arose from the need for software that would create a virtual and reliable simulation of a smile
About Digital Smile System
Digital Smile System is a software that allows dentists and dental technicians to digitally design aesthetic and functional smile restoration using simple and automatic tools Following an intuitive step-by-step process, dentists will be able to show the patient a preview of the result of orthopedic treatment, providing technicians with all the necessary information to implement the project.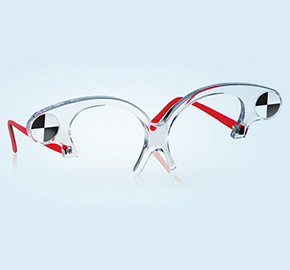 Take photos of the patient Glasses allow you to take photos of the patient in the most correct way; in addition, thanks to the reference points in the oral cavity, this tool performs accurate measurements and ensures that the correct symmetries and proportions are observed.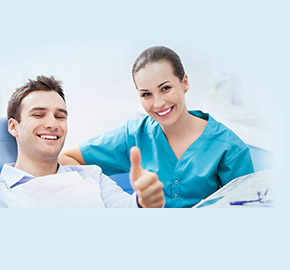 Upload photos to the program The project requires only two photos: the patient's smiling face and an intraoral picture of the teeth In addition, you can upload photos of both the patient and the model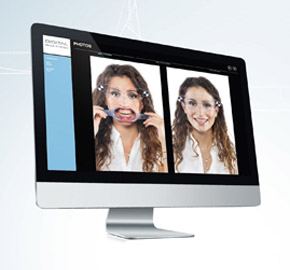 Implement the project Libraries of natural, individualized and artificial teeth allow you to meet all the patient's wishes. DSS is equipped with tools such as contours, the perfect smile line, and the Golden ratio index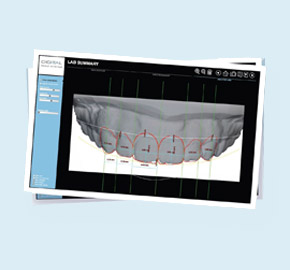 Demonstrate the project to patients and technicians The real advantage is the ability to show the patient an authentic model of the appearance of the smile after restoration for more effective presentation of information and obtaining approval
DSS-Main features
Free drawing features and auto-placement system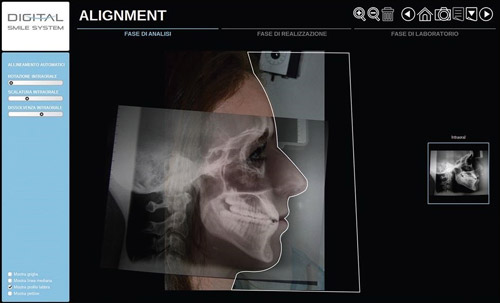 DSS can automatically perform a range of precise mathematically controlled changes, allowing for aesthetic and reliable analysis for actual reconstruction modeling In addition, libraries of natural and artificial teeth, individually customizable libraries and advanced tools, including contours, a perfect smile line and a template for the "Golden proportion" allow you to meet all the needs of the patient.
DSS-Key components

All in one: just one license provides full functional coverage (no additional modules required)

Powerful yet convenient: DSS provides a step-by-step workflow and a complete set of analysis tools that guide the user within the constraints of modeling, allowing you to significantly reduce the number of operations performed manually.

No compatibility issues: DSS software exists for both Windows and MAC
DSS-Key advantages
Digital data processing improves the switching workflow from two main points of view: img It will be easier for the dentist to show the patient the final aesthetic result At the same time the dentist will be able to provide the dental technician with the necessary information to complete the img orthopedic treatment plan From 2D design to 3D CAD modeling: Integration with software CAD by importing images in the project Direct import of 3D data to DentalCad software using EGS.